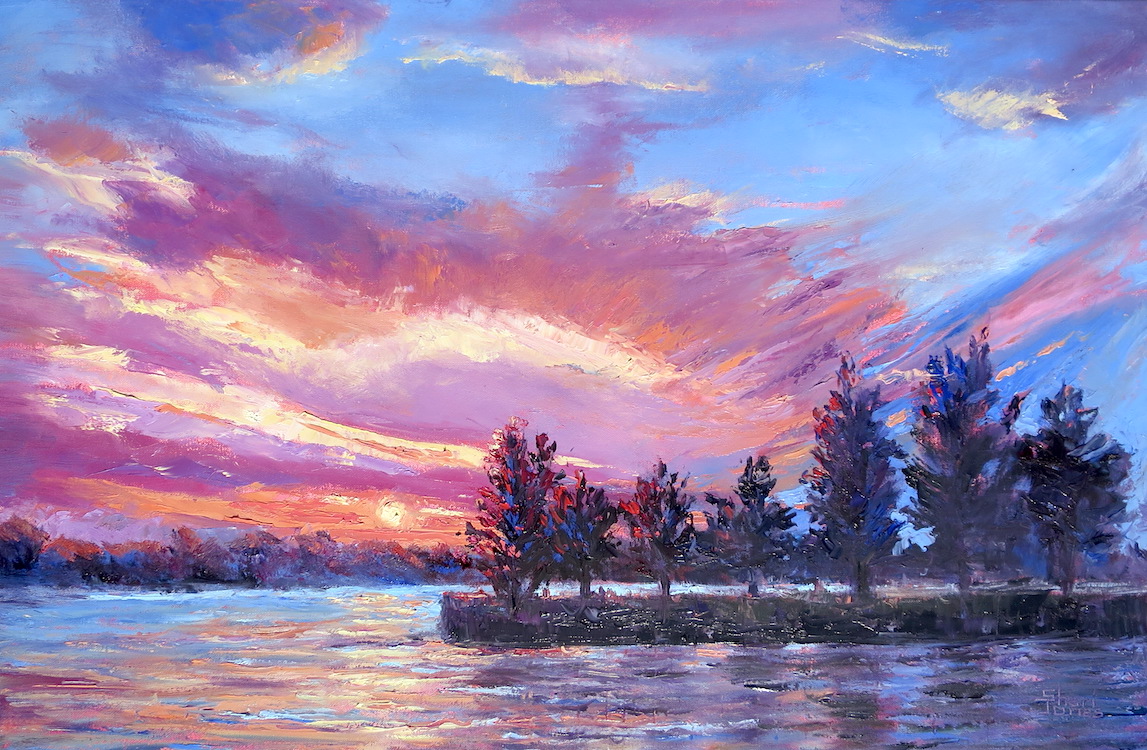 Lake's Last Light 24x36
Lake's Last Light 24x36 oil on gallery wrapped canvas
This was inspired from small study I did recently. I like to work out the color and design before I go large. The landscape is from Lake Granbury. It is always a pleasure to go out on the lake in the boat and watch the setting sun. We don't have to go far to find stunning views like this one.

Available for purchase.
To see more http://www.sherijonesart.com Sheri@sherijonesart.com http://www.sheriart.blogspot.com. Thank you for viewing my art.